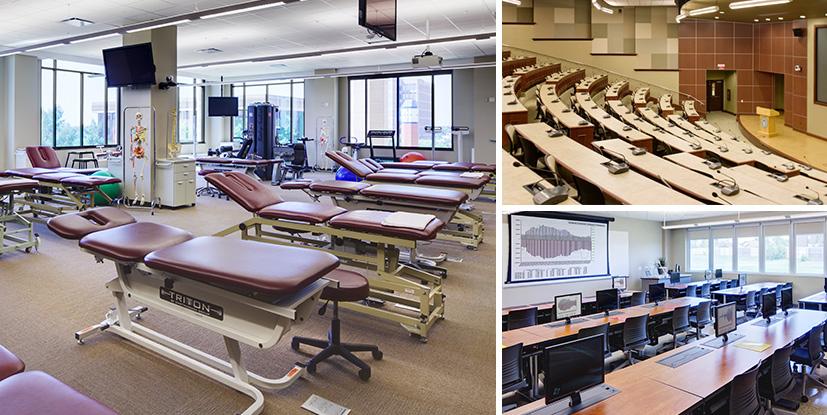 Each institution has a vision for meeting its goals and advancing forward while attracting tomorrow's students and the brightest faculty. Insightful planning and student-centric design should incorporate facility flexibility into the vision. This provides the best opportunity for each school or university to excel in student success. The challenge is to deliver learning environments that accommodate evolving technologies and innovative learning environments while still functioning within an institution's goals and budgets.
Medical education facilities have their own unique requirements that are evolving in tandem with changes in our society's healthcare delivery models. Helping students explore not just the academics of human health but also the delivery of that care holds tremendous excitement for the facility design team.
Close collaboration by all stakeholders can result in building design, media technology, communications systems integration and smart interiors planning that transforms a vision for tomorrow in to the campus facilities of today.
Benham is experienced in all facets of education facility planning, design and interiors, specializing in:
Flexible, multi-instructional learning

Digital classrooms

High performing buildings

Distance learning systems

Auditoriums and performing arts spaces

Interactive libraries

Food preparation

Dedicated science, language, computer, speech and hearing labs